Oscilloscope Studios (Adam Yauch -Beastie Boys) - NYC:
This new private studio located in downtown Manhattan serves as a basis of operations for Adam and friends. The studio is based around a beutiful Neve 8058 Mark I console that was formerly owned by Acme Studios (and Bearsville Studios before them). The console required significant attention to make it reliable and consistent. Coral Sound handled all console restoration and modification work as well as wiring systems design and fabrication.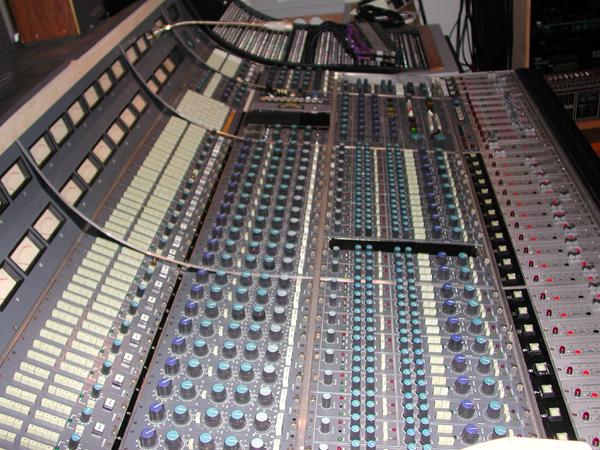 Stage One for this project was a complete cleaning of the entire console. All console modules were ultrasonically cleaned, dried, and then lubricated. This laborious process took place over a 4 week period in which time all modules were also tested, repaired, and calibrated.
While console modules were being cleaned in our Exile shop, the console was prepared for new patchbays. The patchbays originally delivered with the board were failing and had been partially reorganized over time. To put it bluntly, they were a mess. The console's wiring looms were reterminated to DL2P connectors (SSL standard) as per Coral Sound's specification. The new Coral Sound long frame patchbays were installed shortly thereafter.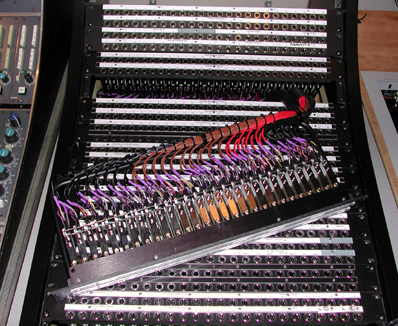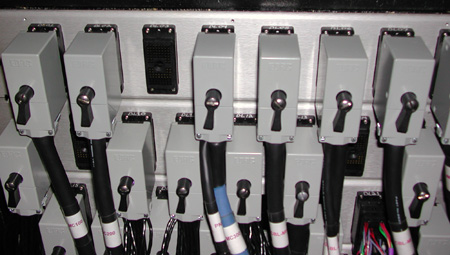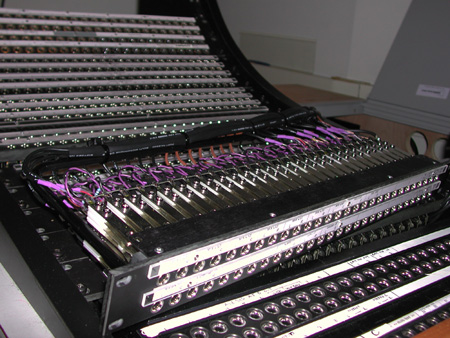 All of the new console patchbays were built on custom 28 jack wide patch panels to accommadate the cleanest possible patch layout for the 28 channel console. The patchbays, as with all Coral Sound patch systems, were built using only the highest quality Nickel plated jacks, Mogami cable, and wiring techniques. Great care was taken to design a patch system that dealt properly with output termination, grounding, flexibility, and ease of use.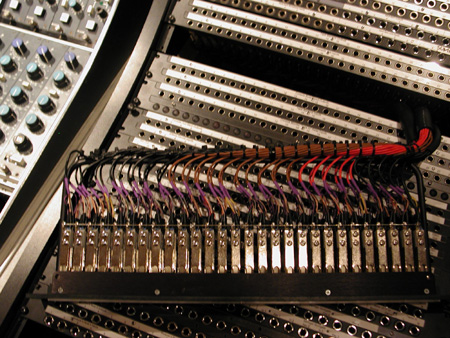 The next stage of work was the modification of the console for greater flexibility. First we removed some previously installed modifications that were negatively affecting the console's sound. New modifications were designed to enable the use of the monitor patch as an additional input in Remix mode for a total of 56 inputs at mixdown. The gain structure of the console was corrected for optimal performance and matching between the channel and monitor input paths and the multitrack and quad buss paths. The monitor pot in the console had been changed while the console was at Acme Studios to a slugged linear pot that only provided approximately 45db of attenuation when it was turned all the way down. Since this significant leakage was not acceptable (especially now that the pots could be used in Remix mode for additional inputs) we replaced them with proper 10K audio taper pots alleviating the problem and reducing loss in the pot at unity. While working in the modules we had a chance to clean up previous sloppy work and cold solder joints making for a much more stable console over all.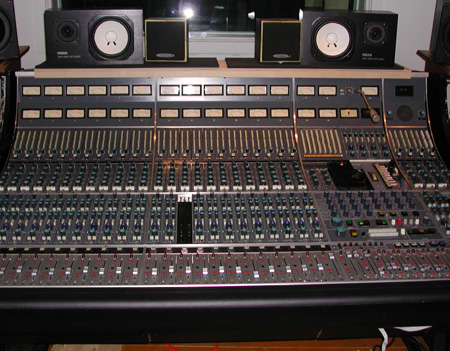 Besides console work, Coral Sound built all of the studio wiring at O-Scope. The system includes wiring for 192 points of outboard gear and equipment patch panels, 24 channels of Digidesign Pro Tools HD, 10 stereo mixdown machines, Mytek Private Q, and tie lines to every room in the studio. Coral Sound also provided and installed Mytek ADC and DAC convertors for mixdown and monitoring and a DK Audio MSD600M meter for precision phase, level, FFT, and RTA metering.